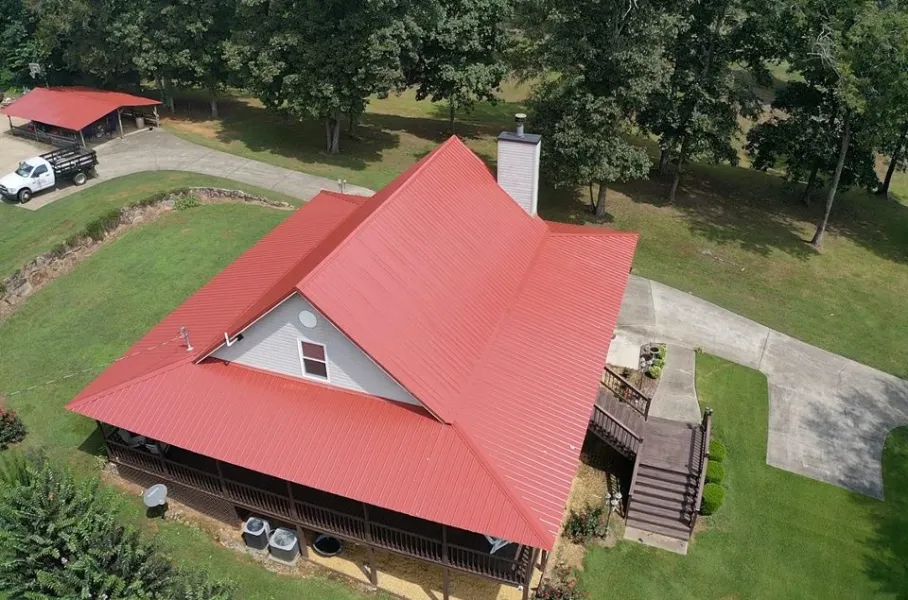 METAL
ROOFING
Quality metal roofing, professional installation, and excellent pricing are a few of the many qualities offered to you from Cardinal Roofing. Metal roofing can be used on commercial or residential properties.
Metal roofing is a worry-free solution for your roofing needs. Providing long-lasting durability through even the toughest weather conditions, metal roofs add protection, style and curb appeal to your location near Birmingham, AL.
LET'S
TALK
Do you have metal roofing needs? We have the team to ensure those needs are met.
METAL ROOF
INSTALLATION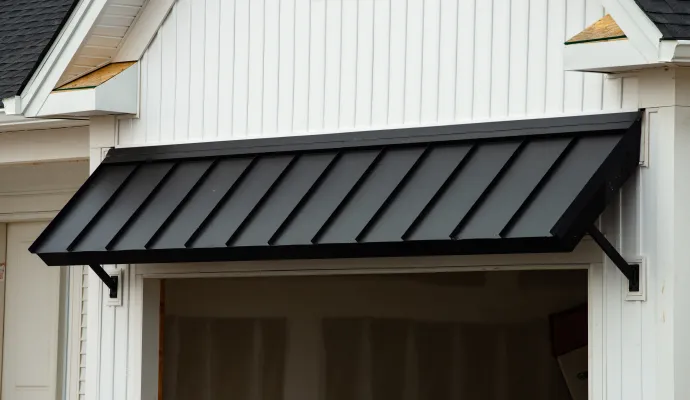 We focus on quality installation on every job that we perform. Our experienced installers are knowledgeable in metal roofing and installation of the material, ensuring your complete satisfaction on a job well done. We stand behind every job that we perform, offering extended material warranties for your peace of mind and protection. We offer some of the best pricing on metal roofing in our service areas.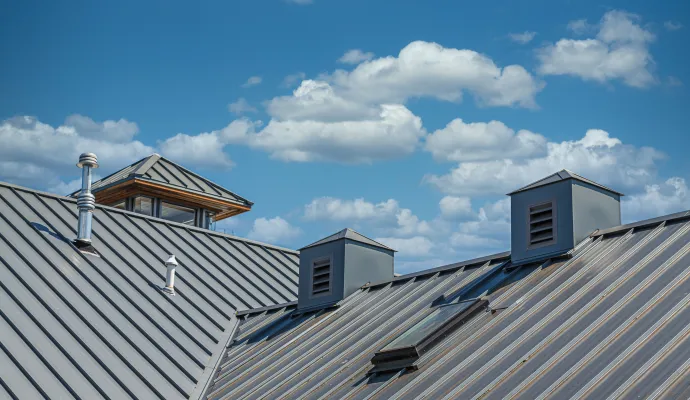 ADVANTAGES OF
METAL ROOFING
Is a metal roof right for your building or home? Long ago, metal roofs were available only in an unsightly noisy tin model, a look and sound quite unappealing for most anyone. Now, metal roofing options are endless, making them a great option for a home or commercial property.
Of course, metal roofing advantages extend farther than its versatility, although it certainly exceeds expectations there. Some of the advantages of metal roofing you'll enjoy include: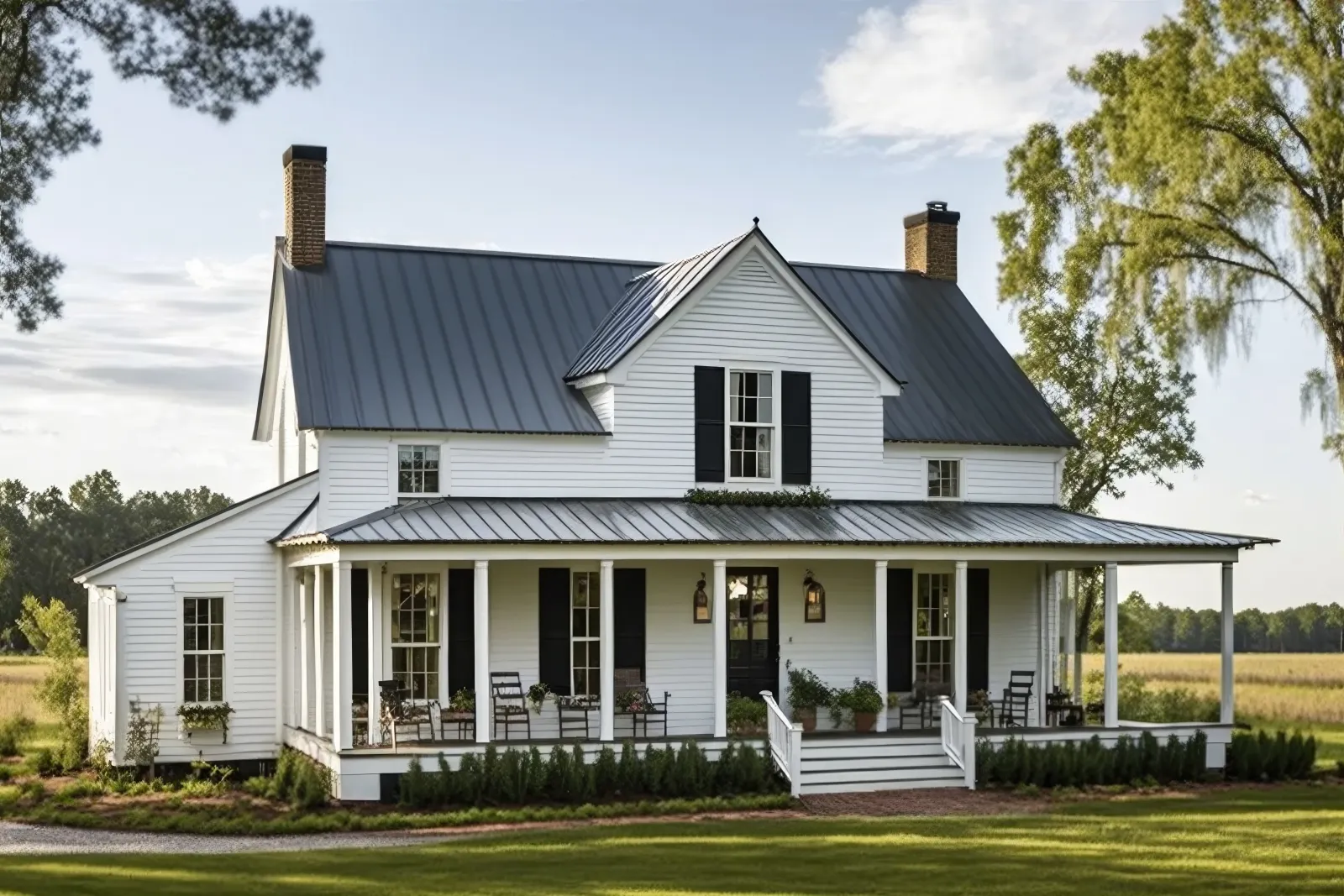 IMPACT RESISTANT
IMPACT RESISTANT
Metal roofing is impact resistant, so weather damage isn't a concern. Plus, metal roofs are wind resistant to winds up to 120 MPH!
FIRE RESISTANT
FIRE RESISTANT
A metal roof won't catch fire and that's an advantage other roofing materials usually don't offer. Fire resistant roofing minimizes damage at your home or business in the event of a fire.
ENERGY EFFICIENT
ENERGY EFFICIENT
Imagine smaller energy bills and then imagine life with a solar radiant metal roof. A 30% to 40% reduction in cooling costs is average for home and business owners using metal roofing.
DURABILITY
DURABILITY
Metal roofing is strong and durable, resistant to many weather elements, and ready to provide many years of great use for those who install it on their home.
LONGEVITY
LONGEVITY
No other roofing offers the same longevity as a metal roof. On average, a metal roof provides a minimum of 50 years of great use. Many metal roofs provide closer to 100 years of use.
LOW MAINTENANCE
LOW MAINTENANCE
If you don't like the thought of spending tons of money for upkeep on your roof or don't want to see roofing professionals for repairs on a regular basis, you'll appreciate the metal roof and the low maintenance feature it provides.
ENVIRONMENTALLY FRIENDLY
ENVIRONMENTALLY FRIENDLY
A metal roof is constructed from 20- 30% recycled material. And, when it's time to replace the metal roof, it's completely recyclable!
STYLISH
STYLISH
Metal roofs are available in many colors, styles, and designs, and from numerous metal materials, ensuring every home and business owner has the roof they need.