SKYLIGHT INSTALLATION AND REPAIR

SKYLIGHT INSTALLATION
AND REPAIR

Want to learn more about beautifying your home with natural light? Call Cardinal Roofing at (205) 377-8400 to schedule skylight installation and repair today!
Skylights can be the perfect solution if you're looking for a way to let more natural light into your home. We get plenty of sunshine here in Alabama, so why not take advantage of it by installing a beautiful and functional skylight?
We also offer reliable skylight repair services in Birmingham and the Alabama Gulf Coast. If your skylight is leaking, cracked, or foggy, we'll fix it and get the job done right.
To book skylight installation or repair from Cardinal Roofing, call us at (205) 377-8400 (in Birmingham) or (251) 264-3200 (in the Gulf Coast region) today.
SKYLIGHT INSTALLATION AND REPAIR
YOU CAN COUNT ON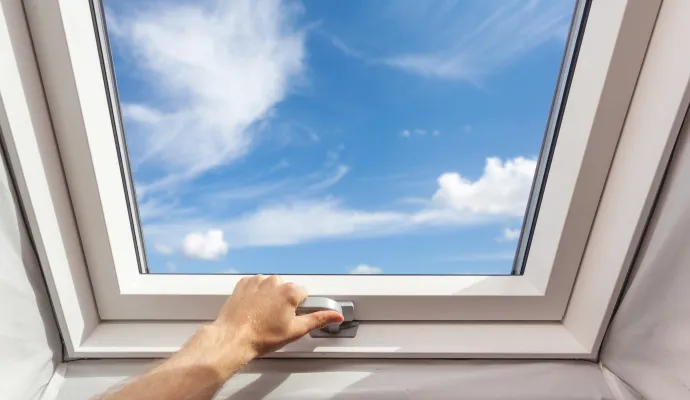 You've come to the right place if you're searching for a dependable skylight installation and repair company in Alabama. Our team of pros has years of experience repairing and installing skylights for local homeowners.

Our team members are friendly and prompt, and we'll never try to sell you on solutions you don't need. Plus, we offer affordable financing solutions that are a perfect fit for your budget. To find out more about our financing options, call our roofing contractors.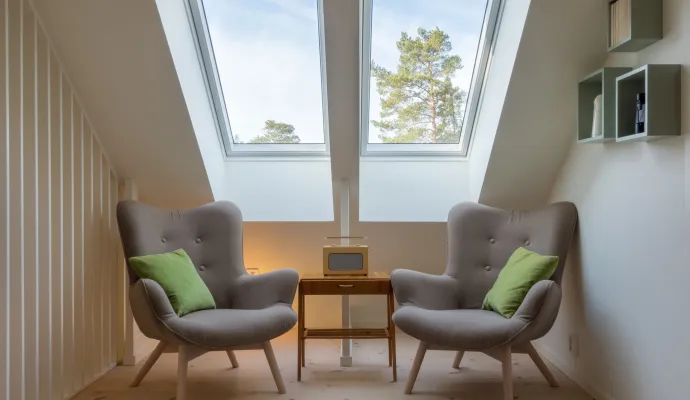 SKYLIGHT
REPAIR & REPLACEMENT
At Cardinal Roofing, we understand the importance of a well-maintained and functional skylight. That's why we offer skylight repair and replacement services to ensure your skylights remain in optimal condition.
RESIDENTIAL AND COMMERCIAL
SKYLIGHT INSTALLATION SERVICES
Cardinal Roofing provides professional skylight installation for home and business owners throughout Alabama.
Does your home look more like a cave than a welcoming place for friends and family to gather? If your home always seems a little too dark, no matter how many curtains you open, skylight installation could be a smart choice for your property.
We also offer skylight installation and repair for commercial properties. If you own a cafe, shop, or restaurant, simply install a few skylights to make your customers feel more welcome. Skylights add charm and visual appeal to nearly any type of business.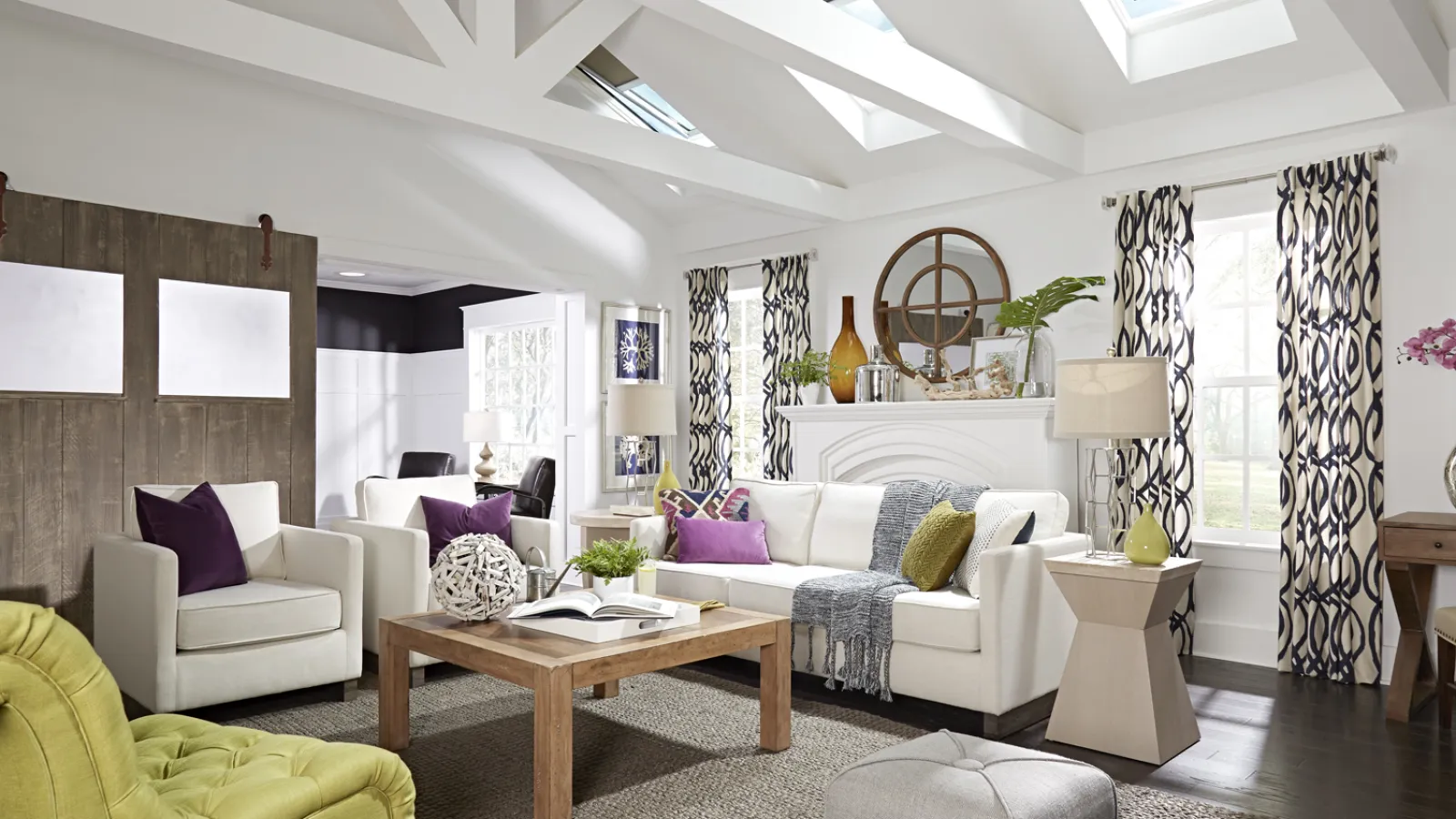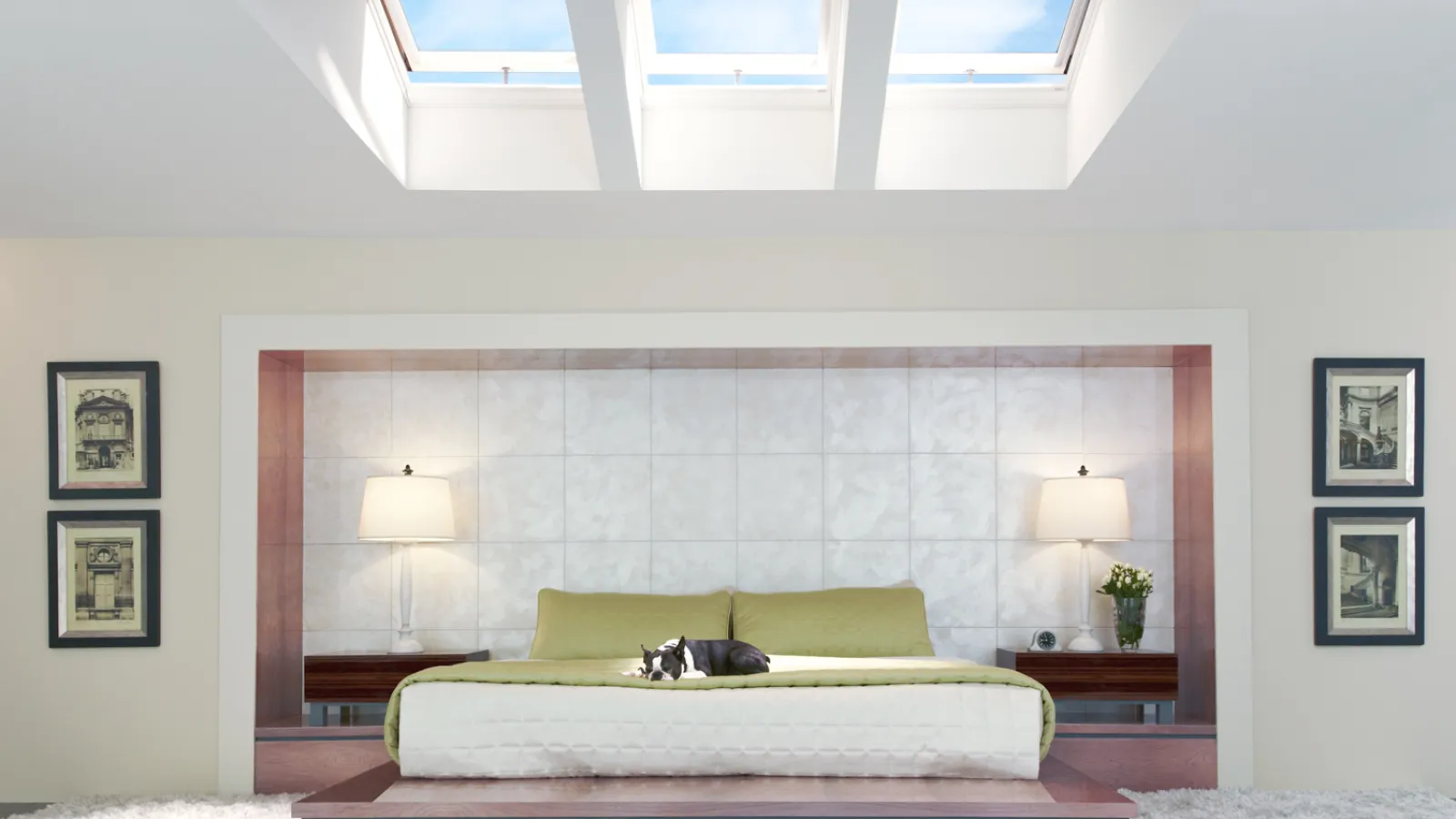 CHOOSING THE RIGHT SKYLIGHT
FOR YOUR HOME OR BUSINESS
At Cardinal Roofing, we know picking the best skylight can be challenging. That's why we offer a strong selection of fixed, tubular, and ventilating skylights, plus expert advice to help you select the one that's best for your home.
We only use the highest-quality skylights from brands such as VELUX, Solatube, and FAKRO. Whichever you choose, you'll get a skylight that's guaranteed to last for years.
When picking a skylight, consider the type of light shaft you want. We can install skylights with three types of light shafts:
Flared shafts, which are longer at the base of the skylight to better take advantage of the sun's path across the sky.
Shaftless skylights, which are ideal for high-sloped or cathedral ceilings.
Straight shafts, which work best for homes with flat ceilings. They're also a good choice if your home has installation obstacles, such as chimneys.
Which type of skylight material should you choose? The skylight materials we offer include the following:
Plastic glazing, which is sturdy and affordable yet prone to yellowing over time
Glass glazing, which costs more up front but doesn't yellow as plastic glazing does
Solar heat control glazing for extra energy efficiency
Many of our customers worry that installing a skylight will lead to costly energy bills. Our skylights beautify your home while keeping your heating and cooling bills low.
Energy-Efficient Skylight Options
A skylight doesn't have to send your energy costs through the roof. We offer:
Heat-absorbing tints that boost efficiency and can reduce fading of furniture and carpeting.
ENERGY STAR skylights, which are rated for our climate and specially designed to slash energy costs.
Skylights with motorized blinds that you can close during the hottest part of the day.
SKYLIGHT
REPAIR SERVICES
Even the toughest skylight won't last forever. We can help with:
Cracks, which could allow water to enter your home
Discoloration
Small leaks
Condensation, which may indicate a problem with the sealant around the skylight
HOW TO KNOW WHEN IT'S TIME
TO REPAIR YOUR SKYLIGHT
Sometimes, it can be tough to know whether you should call in the pros to fix your skylight. Some problems, such as discoloration, are relatively harmless. Others merit calling us at Cardinal Roofing right away.

Call us for skylight repair if you notice:
Fine cracks in the glass or plastic
Drafts near the skylight
Wet furniture or carpet below the skylight
Warping or bubbling of the ceiling around the skylight
Should You Repair or Replace Your Skylight?
Many homeowners want to know whether their skylight has a few years of life left in it. Here's how to know whether you should repair or replace yours.
Puddles usually indicate an issue that simple caulking can't fix.
If the skylight is very brittle, it's best to replace it.
It may be possible to repair tiny cracks, but big ones mean it's time for a replacement.
If your skylight is more than 20 years old, it's probably wise to replace it with a new one.
WHY CHOOSE CARDINAL ROOFING FOR
SKYLIGHT INSTALLATION AND REPAIR?
We know you have many other skylight installation and repair companies to choose from. Below, find out why we think we're the best skylight and roofing company in all of Alabama.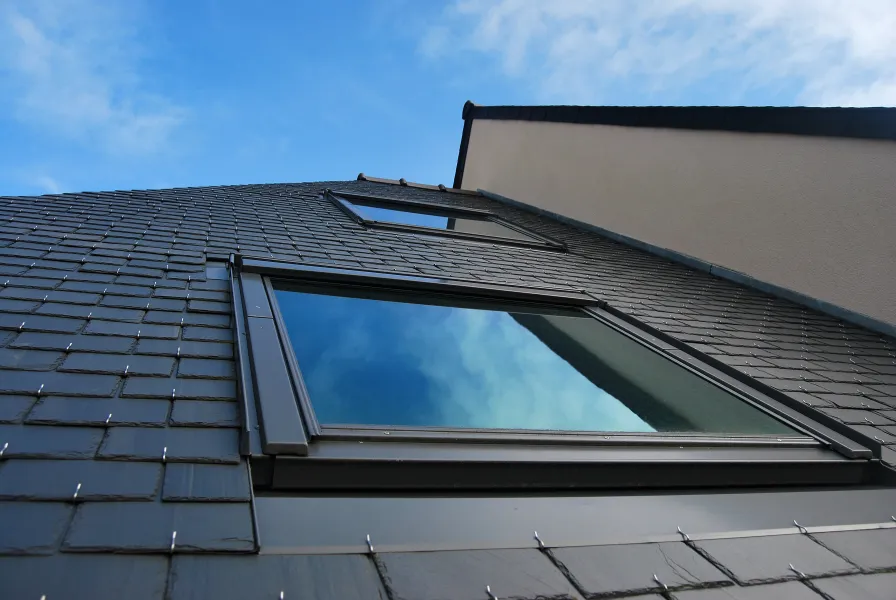 WHAT YOU'LL GET WHEN WORKING
WITH CARDINAL ROOFING
Here's why it's smart to pick Cardinal Roofing for skylight installation or repair:
We serve more than 1,500 customers annually and treat every single one like our own family.
We only use the best skylight products from top brands such as VELUX.
We stand behind our work and will fix any problems, no questions asked.
LET NATURAL LIGHT SHINE IN
WITH SKYLIGHTS FROM CARDINAL ROOFING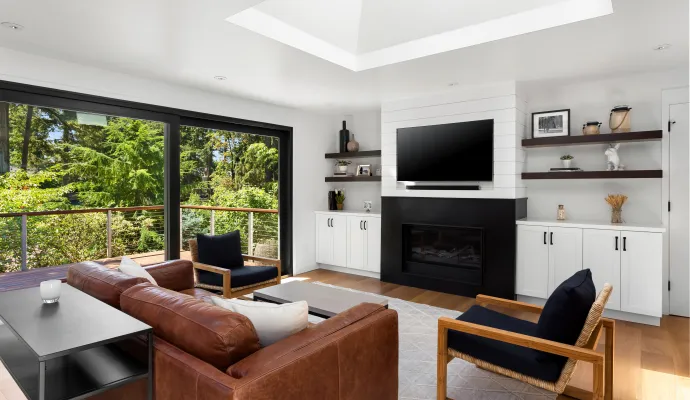 If you're searching for skylight installation and repair in Birmingham or the Alabama Gulf Coast region, give us a call at Cardinal Roofing. Whether you need a few cracks fixed or would like to replace your aging skylight with a brand-new one, we can help.
To schedule service from Cardinal Roofing, call us at (251) 264-3200 or (205) 377-8400 today.