RESIDENTIAL ROOFING
IN MOUNTAIN BROOK, AL
ENHANCE
YOUR HOME
If you are in need of a new residential roof, Cardinal Roofing is the company for you. We specialize in asphalt shingles, and use only the best materials to provide a durable, weather-resistant roof for your home. With numerous colors and styles to choose from, we can help you find the perfect roof to enhance the curb appeal of your home. Plus, our team of experts provides expert installation and repair services, ensuring that your new roof is perfectly installed and will last for years to come.
You can rely on our professionalism for your residential roof replacement needs. We specialize in a variety of materials, including shingles, tile, metal and slate. Our contractors are experienced in every kind of roof repair, from missing shingles to leaks. We also offer emergency roof repair services, to ensure that your home stays protected from the elements at all times.
With years of experience and a commitment to using the industry's best products, you can trust our roofing experts to deliver a quality roof replacement for your home. Our goal is to always put our customers first, and we stand behind all of our work. If you need a residential roof replacement in Mountain Brook, AL, contact our team today for a no-cost estimate. We will be happy to discuss your options and answer any questions you may have.
ROOF
REPLACEMENT
Cardinal is proud to offer quality roof replacement services to homeowners in Mountain Brook, AL. We are dedicated to providing our clients with affordable, high-quality roofing services that will last for years to come.
Our residential roofing shingles are protected by extended material warranties so you can rest assured that your new roof will stay in great condition for years to come.
AFFORDABLE
ROOFING
At Cardinal, we understand the importance of affordability when it comes to home improvements. That is why we strive to offer the most competitive rates in the industry, ensuring that you get quality roofing services at an affordable price. So if you're looking for a reliable, affordable residential roofing contractor in Mountain Brook, AL, look no further than Cardinal Roofing. Contact us today for a free estimate!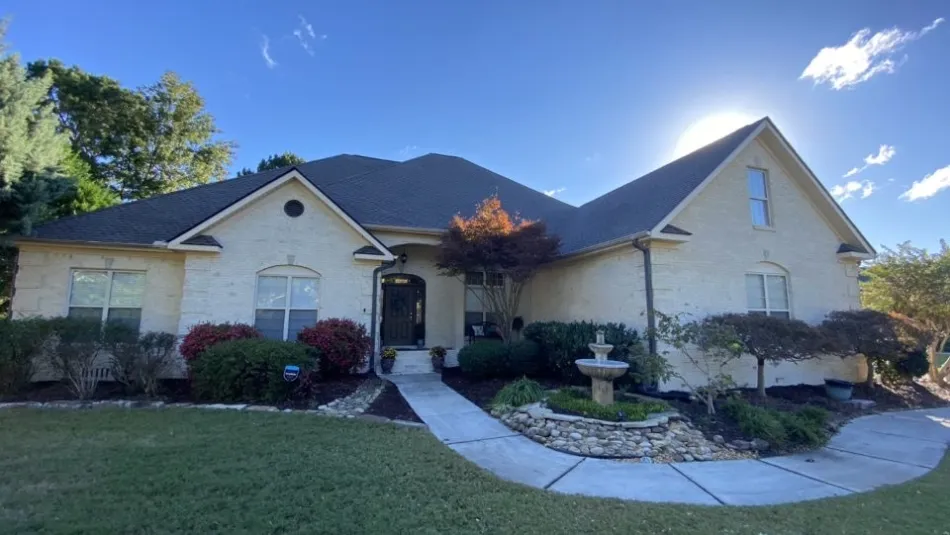 FITTING
YOUR NEEDS
Some of the other benefits of using our company for your roofing needs include:
✔ The materials we use are weather-resistant and durable, with numerous colors and styles to choose from to enhance the curb appeal of your home.
✔ Our team is experienced and knowledgeable, so you can rest assured that your roof will be installed correctly.
✔ We offer a variety of financing options to make your roofing project more affordable.
So if you are looking for reliable residential roofing in Mountain Brook, AL, trust the experts at Cardinal Roofing to get the job done right.
LET'S
TALK
Do you have residential roofing needs? We have the team to ensure those needs are met.
AFFORDABLE
We are the most affordable roofer in Mountain Brook, AL.
QUALITY
We use quality, popular and affordable shingles for residential roofing.
EXPERIENCE
We offer low-cost expert installation of your new roof.
FINANCING
We also offer financing for your new roof